DNR seeks public comment on red drum regulation change proposal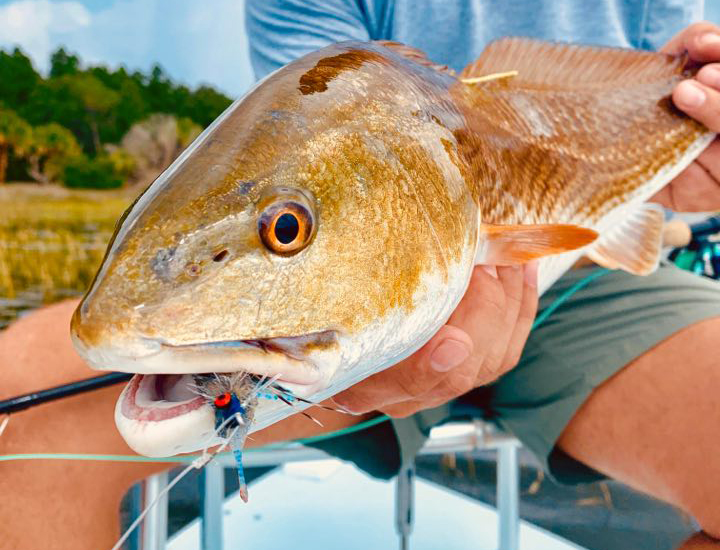 Brunswick, Ga.
The Georgia Department of Natural Resources (DNR) is seeking public comment on a proposed regulatory change to reduce the daily recreational harvest limit for red drum (Sciaenops ocellatus) and establish a vessel limit.
DNR's Coastal Resources Division (CRD) on Tuesday recommended the Georgia Board of Natural Resources establish a three-fish daily limit per person and a maximum limit of nine red drum per vessel. Additionally, charter guides and mates would be prohibited from harvesting red drum while leading for-hire guided trips. At this time, CRD is not proposing any change to the existing slot size limit.
Under the proposed new regulations, for example, a vessel with three or more licensed anglers would be able to keep a maximum of nine red drum. If the vessel is a guided for-hire trip with two customers and one charter captain, the two paying customers could harvest a total of six red drum and the charter captain could not harvest any red drum.
The proposed change to red drum fishing regulations comes after CRD conducted a satisfaction survey in 2022, as well as two town hall meetings in June 2022, to assess angler and guide perceptions of the red drum fishery.
The majority of anglers and guides participating in both the satisfaction and town hall surveys supported creating a vessel limit for red drum. For trips with red drum harvest, private boat and guide trips have an average of three or fewer anglers per vessel. It is estimated that implementation of a nine-fish vessel limit and three-fish daily harvest limit could reduce red drum harvest by at least 11 percent. However, most angler trips would not be significantly impacted by this change.
Fishing regulations are often changed based on results of a regional stock assessment. However, additional reasons for change include supporting other management options such as increased abundance, concerns with increasing effort, and constituent request. For red drum, the satisfaction survey and town halls indicate the majority of anglers and guides support regulatory changes for red drum.
In the last 10 years, the estimate of angler trips in Georgia state waters has increased 40 percent. This increase is statistically significant, and likely to continue. Reducing the daily limit and establishing a vessel limit would help decrease large individual catches when immature red drum are vulnerable to fishing mortality and reduce the risk of localized overfishing.
NEXT STEPS
CRD presented its proposed new red drum regulations to the Board of Natural Resources on Tuesday, Aug. 23, 2022. CRD will host two public hearings for citizens to provide input. These hearings will be held:
6 p.m. Sept. 21, 2022, at Georgia Southern University's Armstrong Center in Savannah at 13040 Abercorn St., Savannah, GA 31419.
6 p.m. Sept. 22, 2022, at the College of Coastal Georgia's Campus Center in Brunswick. The Brunswick meeting will include a virtual option for citizens who cannot attend in person at One College Dr, Brunswick, GA 31520.
The period for the public to provide written comment begins today (Aug. 24, 2022) and ends Oct. 6, 2022. The public can visit www.CoastalGaDNR.org/RedDrumPublicHearings to submit comments online or find instructions to mail written comments. CRD will present its final proposed regulation change and public comment summary to the Board of Natural Resources during its Oct. 25, 2022, meeting in Ft. McAllister State Park at 3894 Fort McAllister Rd, Richmond Hill, GA 31324. If approved, the amended regulation will become effective on Jan. 1, 2023.